DUN - 1981 - Eros (reissued 2000 with bonus tracks)
Type:

Size:

423.36 MB

Tag(s):

Uploaded:

2010-12-04 03:21:03 GMT

By:

lonesomecowboy

Seeders:

1

Leechers:

0

Comments

0

Info Hash:

bc9f7332170ad54213dc4077426774588c4d3daa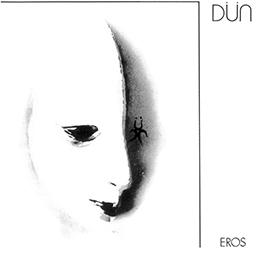 D Ü N
1981 - Eros

###################################################################################

from
alain.lebon4.free.fr/soleil/dun-gb.html
DÜN "Eros" Review by Richard A Toftesund from TARKUS mag./Norway:

Good progressive rock is something which most followers of this genre mainly connects to the 70s, not least those who still claim that "symphonic rock" and the general term "progressive" is one and the same thing. Well, here is a re-issue which disproves this once and for all. Because "Eros" is no less than a masterpiece, and then I use this expression with caution and exclusiveness. Dün came from Nantes in France, an instrumental sextet with ambitions of uniting all "known" types of prog. The result was a 100% successful mix of Canterbury-, Zappa-, RIO-, Zeul- and symphonic impulses, music on a technical and theoretical level far above the main bulk of the average artists. A more precise description of the music may give a hint of Magma (depth and intensity), Gilgamesh (the harmonizing), Aksak Maboul (the, to put it mildly, advanced percussion lines) and Supersister in the time around their classic "Pudding En Gistern"-LP. The arrangements are intricate and tightly woven together, rich in dynamic effects, and all the involved musicians contribute unbelievable performances. Eros was the group's only album. The four original tracks (from 7-10 minutes' length) were produced by Etienne Conoud in his legendary Sunrise Studio in Kirchberg, Switzerland on recommendation by the members of Univers Zero. The band's history, which is printed in the booklet, further tells of Dün's close connection to the RIO movement, without resulting in the group's sound to be solely in this direction. We speak rather of a practically isolated phenomenon, unique both as rock culture and in quality. The Soleil label has also included alternate versions of three LP pieces, (recorded live in the rehearsal studio 1978/79), plus an acoustic trio recording of an unknown fragment. This part of the CD is also worth listening to, especially because the line-up is somewhat different (alto sax instead of percussion), while some of the arrangements sound very different to the later, final LP tracks. Dün's "Eros" is close to fantastic, put it alongside Eskaton's "4 Visions" and Island's "Pictures" in the department for "no longer forgotten gems".

###################################################################################

more infos at: 
www.progarchives.com/artist.asp?id=671

The 2000 CD-reissue of the original mastering tapes reveals some dropouts and saturation flaws. I fixed them as good as possible. For that reason it's worth trying out this one as well, even if you have the album already.

Cover and booklet are included.
Files: