Lonely Drifter Karen - Poles (2012) [MP3 320]
Type:

Size:

112.52 MB

Tag(s):

Uploaded:

2012-05-12 02:05:11 GMT

By:

politux

Seeders:

7

Leechers:

0

Comments

1

Info Hash:

91231418ca618fa3f8bc0ecb0c028e251b754660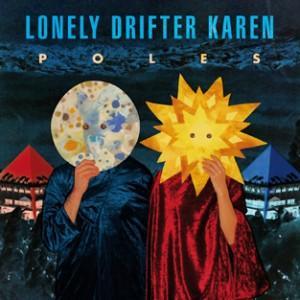 Lonely Drifter Karen - Poles (2012) [MP3 320]

  Released.......: 2012
  Genre..........: Rock
  Style..........: Indie, Dream Pop
  Codec..........: MP3
  Channels.......: Stereo
  Sample Rate....: 44,100 Hz
  Bit Rate.......: 320 CBR
  Covers.........: Front 

  Tracks:

  01 Three Colors Red
  02 Eyes Of A Wolf
  03 Soul Traveler
  04 Dizzy Days
  05 Comet
  06 Henry Distance
  07 Rain In Beijing
  08 Velvet Rope
  09 Traffic Lights
  10 Appetite
  11 Brand New World
  12 Hunters To Heaven's Wild
  13 Exactly Light

It's hardly a surprise that a band called Lonely Drifter Karen would be as footloose and fancy free as possible, and the trio's third album, Poles, shows they're just as willing to change their music as their location. Core members Tanja Frinta and Marc Meliá Sobrevias moved to Brussels after a stint in Barcelona with longtime drummer Giorgio Menossi, recruiting French multi-instrumentalist Clément Marion along the way. Regardless of whether it was the change in lineup or home base that caused it, Poles finds Lonely Drifter Karen striking off in a bold new direction, injecting their already masterful blend of folk, pop, and cabaret with rock and electronic touches, but these new additions don't tame the group at all - if anything, these vivid, intricate songs are among the freest in their songbook.
Files: